Blue Ocean Engineering was founded in 2013 and incorporated in 2015, to deal in various domestic and industrial Engineering services in E. Africa. At the moment we are one of the few companies in East Africa manufacturing & Fabricating high quality devices with complete technological lines for Fabricating and Welding Steel and Metal Equipments.
Blue Ocean Engineering provides various Domestic and Industrial services with Major focus on Steel Construction, Welding of Plastics and Various metals including Stainless steel, Carbon steel, Copper, Cast Iron & Alumnium Equipments that require specialized welding(TIG, MIG/MAG & MMA).
Innovative
We have higly qualified & Innovative Team of Engineers
Secure
We fabricate higly secure devices fore maximum security
Affordable
Our Pricicng rate is highly Affordable
Delivery
We deliver Fabricated and Welded Material to your site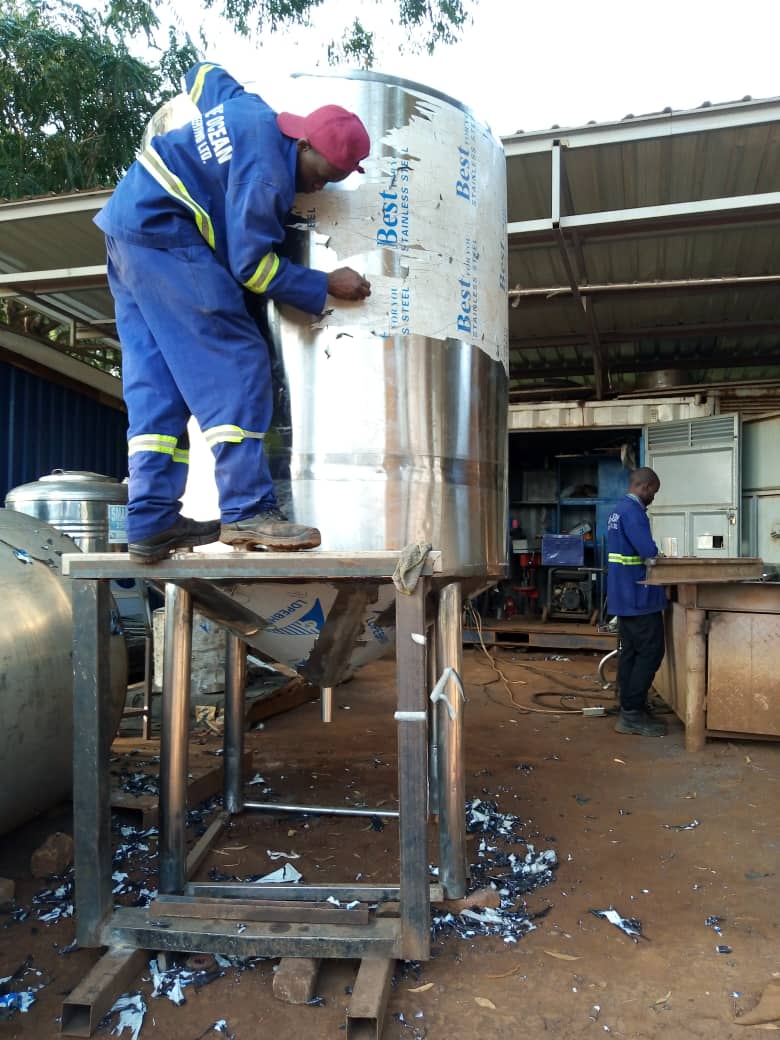 How we do it?
We are a dynamically developing and technologically advanced company. Our primary activity is the manufacturing of high quality machines and devices for the production in various factories
Our most important objective is the satisfaction of our Customers and their continuous trust towards the quality of our products and services. As a reliable partner, we can meet all the quality requirements. A team of qualified engineers in contacting the Customer and certain sub-suppliers is focused on the optimisation and implementation of developing concepts for devices..
We sell all over East Africa.
Satisfaction or Money refund guaranteed.
Lifetime Maintenance & support.
We work from Your site
We use materials of High quality.
Great Customer Care
Friendly Pricing.
Highly Skilled and Qualified Team
We use only the materials and components of renowned suppliers for producing devices and processing. Our production conforms to the international hygiene requirements and corresponds to top quality standards. Guaranteed reliability and functionality, trouble free assembly, simple servicing of our devices as well as comprehensive options make our solutions universal and valuable
Blue Ocean Engineering LTD consists of experienced and dynamic people who believe that everything is possible. We focus on new technologies and the automation of production processes.
We continuously improve our know-how in order to become a leader among technologically advanced companiesOur customers can count on professional support services. Qualified members of the servicing team quickly diagnose and eliminate the problem in order to maximally shorten the downtime of the device.
7
countries
---
We deliver to all countries in E.Africa
1250
Machines
---
We have worked on various machines
89
projects
---
We have completed multiple projects
9
years of experience
---
we have gained good years of experience